B.Sc. (Airlines, Tourism and Hospitality Management) Colleges in Punjab
B.Sc. (Airlines, Tourism and Hospitality Management) Colleges in Punjab
February 5, 2018

Posted by:

pimtpasswordloginadin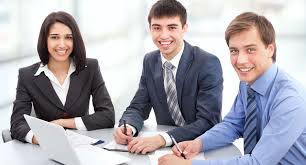 ATHM IS brightest part of study that provides employment to millions of people. ATH is a growing industry, help to facilitate international travel, trade & globalization. Best B.Sc. ATHM College in Punjab at PIMT. It is one of the special courses for ATHM 10 + 2 students at PIMT College. B.Sc. ATHM is a three year degree course which provides industry-recognized qualification for the younger generation. It is considered as the most glamorous career in the industry, on the go and on your toe type profile, airline tourism and hospitality management is ready to fully take the world on a different flight.
This degree at best B.Sc. ATHM College in Punjab PIMT is taught through the diversity of learning techniques – in which case study, out of box activities and practical application by simulation practice. The course at best B.Sc. ATHM College in Punjab at PIMT focuses on the overall development of students; Beauty, technical skills, communication skills and various other aspects that polish each person's personality to perform their best abilities. Students pursuing this course can develop their careers by joining them as a ground staff executive.
We prepare our students for the most candidates and unseen circumstances, so that they can stay calm and complete. There is the ability to absorb a large number of people in the airlines and tourism industry. The industry is growing at a hazardous rate and due to this there is a lack of proper, skilled and trained human resource. In order to overcome this problem, we are providing tourism education training to the learners. There are millions of job vacancies in the tourism sector. Our main objective is to amend the learners for the industry. In this course, industrial trips, tourism, industrial internships, where learners have the advantage of knowing the real and practical practices and procedures implemented in the airlines and tourism sectors at best B.Sc. ATHM College in Punjab PIMT.
Future Scope:
ATHM means Airlines Tourism and Hospitality Management (ATHM). Therefore, during coming to the ATHM, it is one of the world's important degrees because it requires a lot of learning habits and disciplined techniques. These degree holders will have great work in the airport and in areas where hospitality is required. Hospitality means to provide others with respect and comfort, to whom they are needed.
Courses to be pursued after B.Sc. ATHM
There are many courses after MSc, BEd, PG, MBA and many more professional courses such as B.Sc. It depends on your interest and capabilities. You can pursue an MBA if you want to move your career towards the Management Line. You have another option that you can plan to work in different types of private or public sector industries. Having a valuable work experience of one year or two, you will finally find a clear picture of your interest area.