Best BCA College in Punjab – PIMT College
Best BCA College in Punjab – PIMT College
December 27, 2017

Posted by:

pimtpasswordloginadin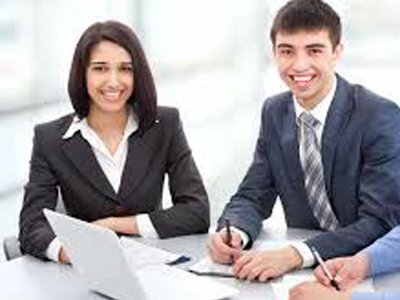 Best BCA College in Punjab
BCA is a 3-year regular degree program in computer applications in Best BCA College in Punjab at PIMT. BCA is usually one of the popular degree courses for those students who want to pursue a career in IT field.
Chasing a three year BCA degree, an applicant can start his career in any software companies or choose to study further in this field. They can either be a programmer and can get extensive employment opportunities in the IT sector. The curriculum mainly consists of software applications such as programming languages ​​like C, C +, Java, Networking and Operating System applications.The program includes all aspects and basics of both computer applications and management. There are also projects to develop complete software in different software languages in real time environment in Best BCA College in Punjab. This program prepares the student to launch master's program and prepare small business application software in the industry. We are also providing an appointment for BCA students. Students are also kept in companies.
With the rapid growth of IT industry in India, the demands of computer professionals are increasing daily. This increasing growth of the IT industry has created many opportunities for computer graduates. The duration of the course is 3 years, which is divided into 6 semesters Best BCA College in Punjab at PIMT. And includes topics such as database programming, networking, data structure, core programming languages such as 'C' and 'Java'. BCA has its importance in the present day's Students are optionally included in the 4-year undergraduate degree course in computer science branch in the BCA curriculum in Best BCA College in Punjab at PIMT.
After the BCA course, the most logical step is to pursue the MCA. Alternatively, you can see jobs in IT sector or related areas after completing the degree from in Best BCA College in Punjab at PIMT.
Eligibility:
# All students must have passed 10 + 2 or Senior Secondary Examination can join the passing BCA course.
# Students are usually admitted on the basis of personal interview and written by the Institute or on the basis of merit in the written examination.
Job Prospects
After completing the BCA course the students can start as Junior Programmer or Software Tester and then can take the ranks up and get the role of Senior Programmer. The IT industry is growing rapidly in India and in the global recession, the Indian scene was relatively stable.
While BCA gives students a solid grounding in technology theory, by career, you are more likely to find your competitive edge by completing your MCA. Junior programming positions and software testing jobs are available for BCA graduates; From there you can climb the IT sector in India is a very stable one.
Future Scope
This course provides a lot of opportunities to the students who are interested in the computer field and wants to work in the IT sector as programmer or software developer. There may be chances of future scope- One can go for the job in software companies, networking, Technical Support Officer in Govt. Sectors and MNC's companies.The student can work as a system engineer, junior programmer, web developer or as a system administrator in bank school, college etc.