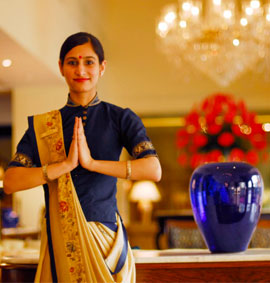 B.M.S. (Airlines, Tourism & Hospitality)
| Sr. No. | Course Name | Duration |
| --- | --- | --- |
| 1. | Bachelor in Science (Airlines Tourism and Hospitality Management) | 3 Years |
INTRODUCTION:
B.Sc. ATHM is a three-year degree course which provides industry-recognized qualification for the younger generation. It is considered as the most glamorous career in the industry, on the go and on your toe type profile, airline tourism, and hospitality management is ready to fully take the world on a different flight.
This degree at best B.Sc. ATHM College in Punjab PIMT is taught through the diversity of learning techniques – in which case study, out of box activities and practical application by simulation practice. The course at best B.Sc. ATHM College in Punjab at PIMT focuses on the overall development of students; Beauty, technical skills, communication skills and various other aspects that polish each person's personality to perform their best abilities. Students pursuing this course can develop their careers by joining them as a ground staff executive.
We prepare our students for the most candidates and unseen circumstances so that they can stay calm and complete. There is the ability to absorb a large number of people in the airlines and tourism industry. The industry is growing at a hazardous rate and due to this, there is a lack of proper, skilled and trained human resource. In order to overcome this problem, we are providing tourism education training to the learners. There are millions of job vacancies in the tourism sector. Our main objective is to amend the learners for the industry. In this course, industrial trips, tourism, industrial internships, where learners have the advantage of knowing the real and practical practices and procedures implemented in the airlines and tourism sectors at best B.Sc. ATHM College in Punjab PIMT.
ELIGIBILITY:
A candidate must have passed 10+2 in any stream from a recognized Board.
CAREER PROSPECTS:
Travel Agency And Tour Operations .ticketing, Airlines Cabin CrewAnd Ground Staff. Hospitality Industry, Front Office Executive, Govt. Jobs In Ministry Of Tourism, Food &beverage Service Professionals, Cruise Liners. Housekeeping .guest Relation Executive, Tourist Guides. Resorts and Restaurants, Raitways Tourism, Event Management, State Tourism Offices.